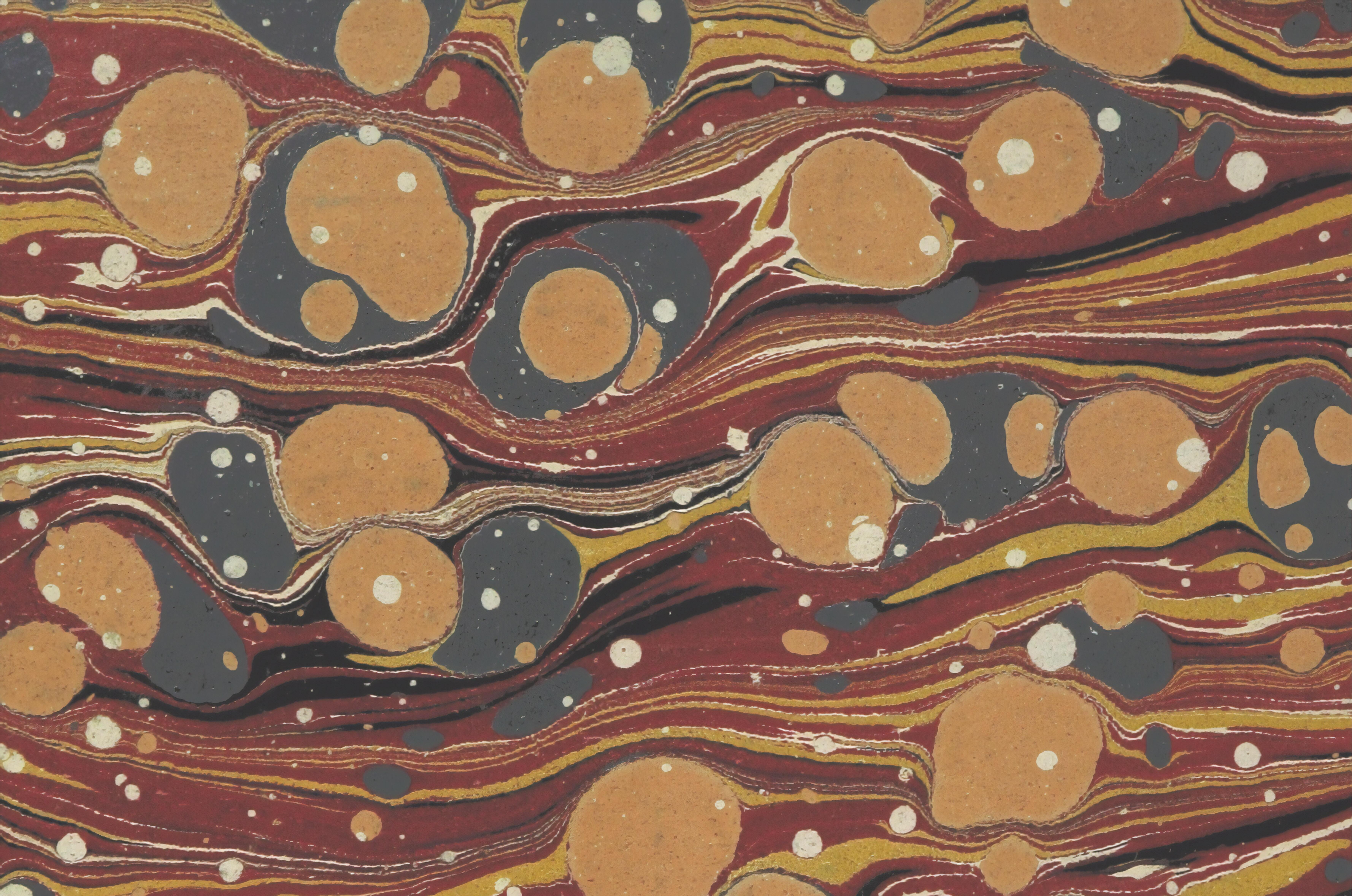 Note: This post was last edited on Aug 26, 2022.
KENKEN is a Japanese math puzzle that combines sudoku with arithmetic operations (as if sudoku wasn't hard enough!)
Here's an example of what the simplest possible KENKEN looks like: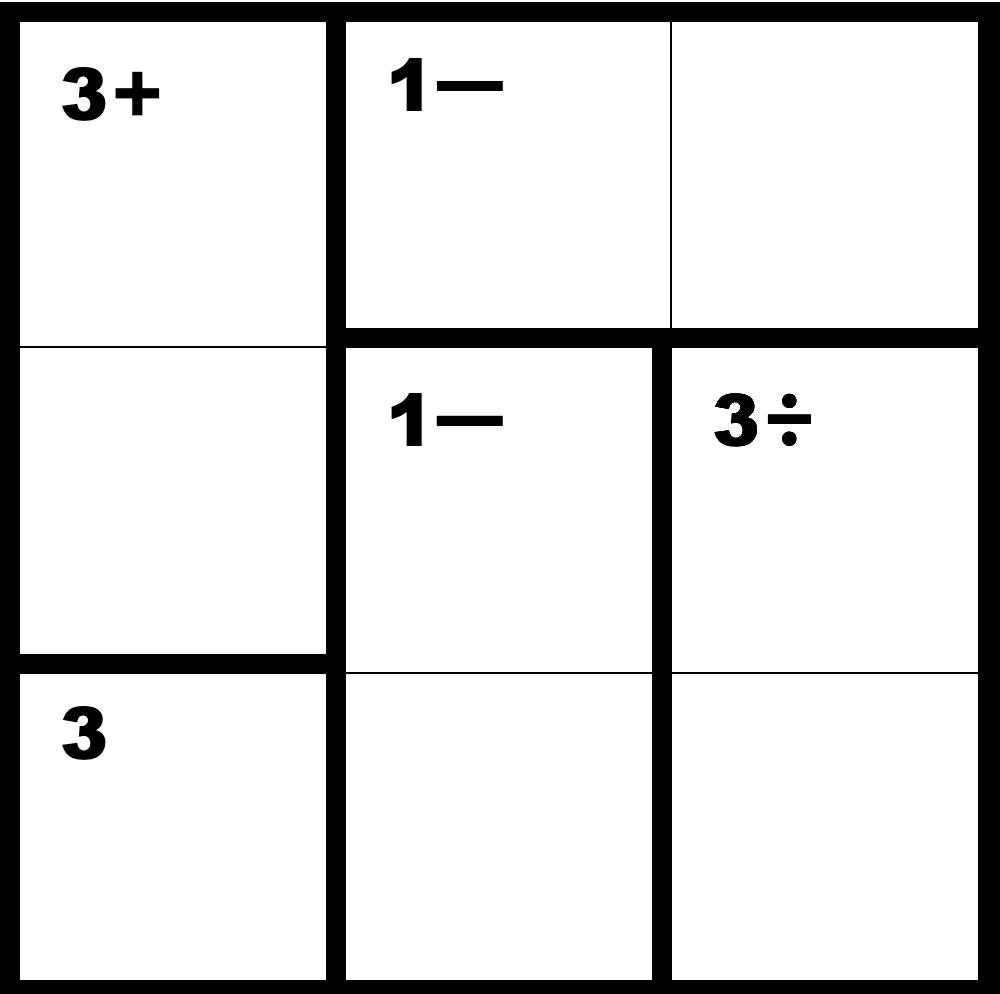 The first thing you should do when you're presented with a KENKEN puzzle is to fill any empty squares with the number in the top left corner (these cells are called "freebies"):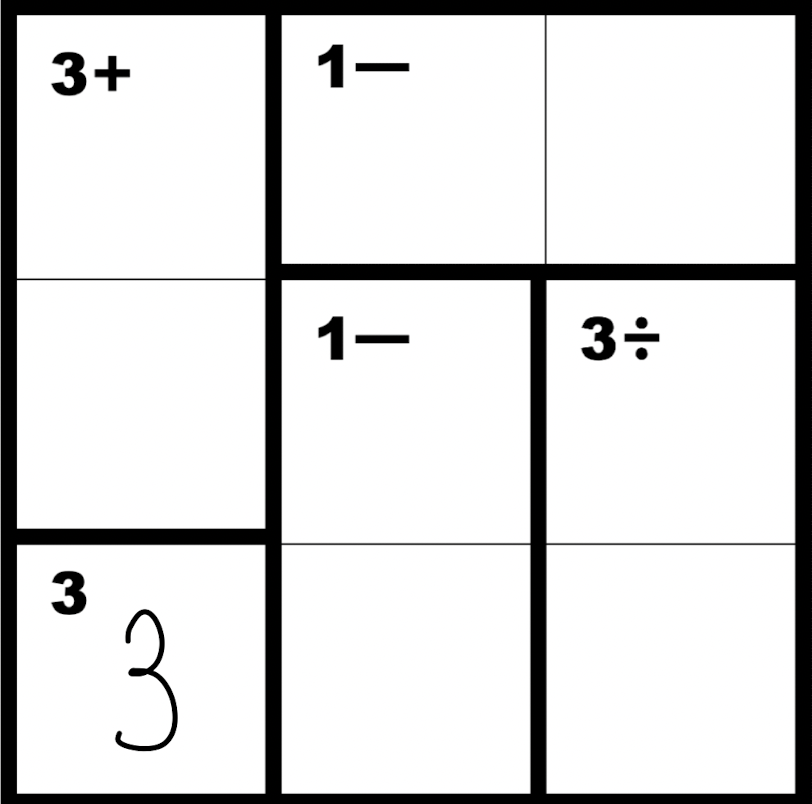 Alright, now what do we do? Notice the region with a "3÷". This is called a cage and we're supposed to fill two numbers that, when divided, equal 3 (the order doesn't matter).
There's an infinite number of possibilities for that! Thankfully, for an n x n puzzle, we can only use the integers from 1 to n.
So, the only possibility is 3 and 1. We borrow a rule from sudoku that says we can only have one of each number in every row and column and so, we place it as follows: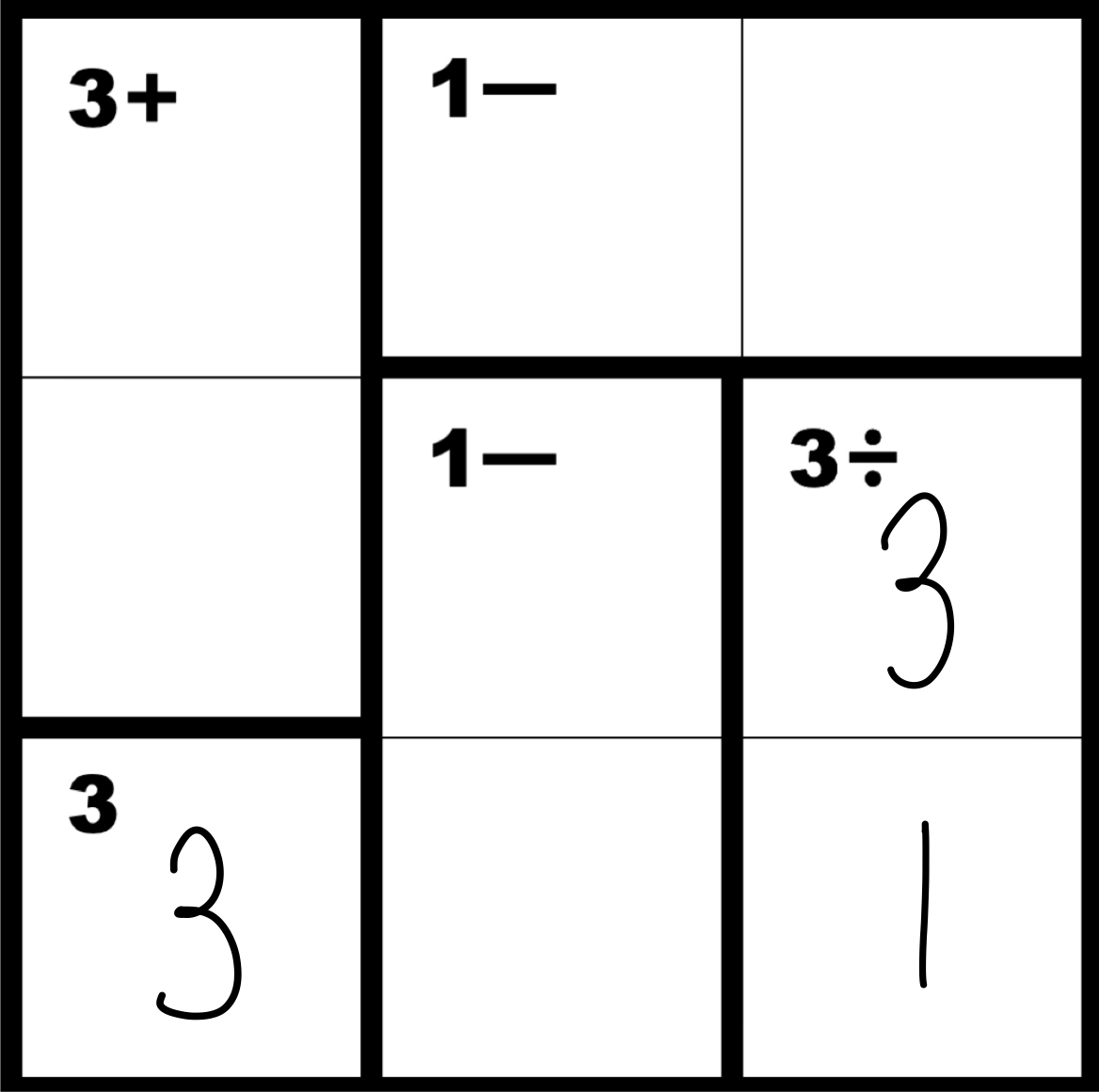 The last cage we have in the bottom section of the puzzle is the "1-" cage. Well, we could do 3 and 2, but there's no position for 3 that doesn't violate the sudoku rule. The last possibility is 1 and 2, so we write that in: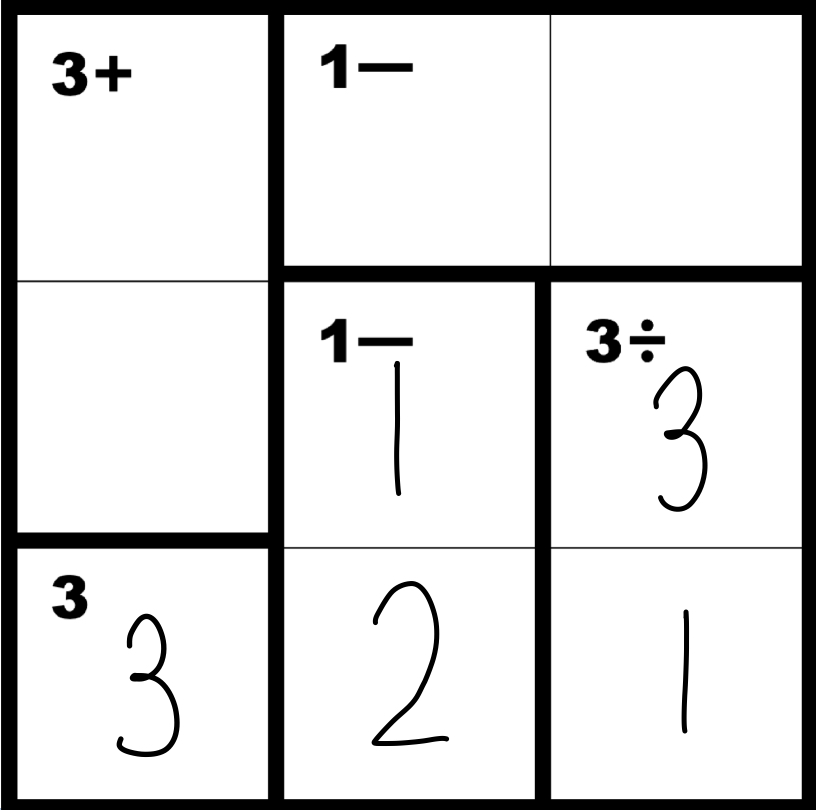 Look at the middle row, without even seeing what the cage is about, we fill in 2 as no other number can come there! The same strategy can be applied in the first column to the left and we fill in the 1: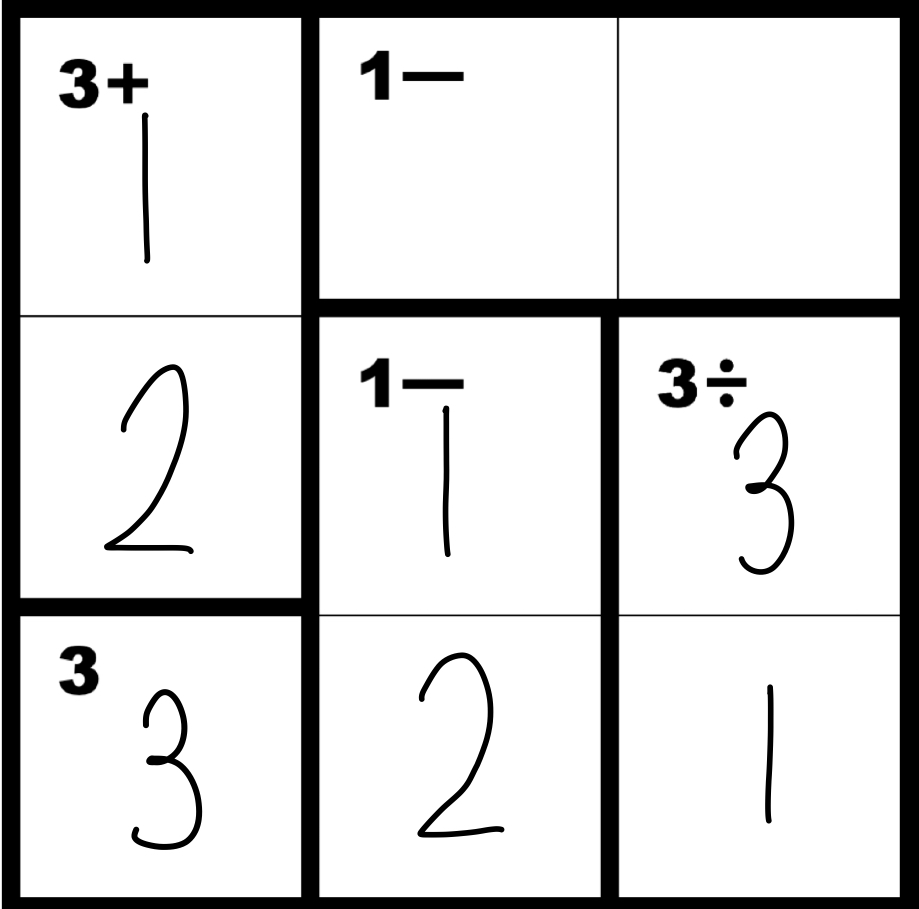 We can employ the same time-saving strategy for the last cage, and we're done!
As a small exercise, try out this 4x4 puzzle!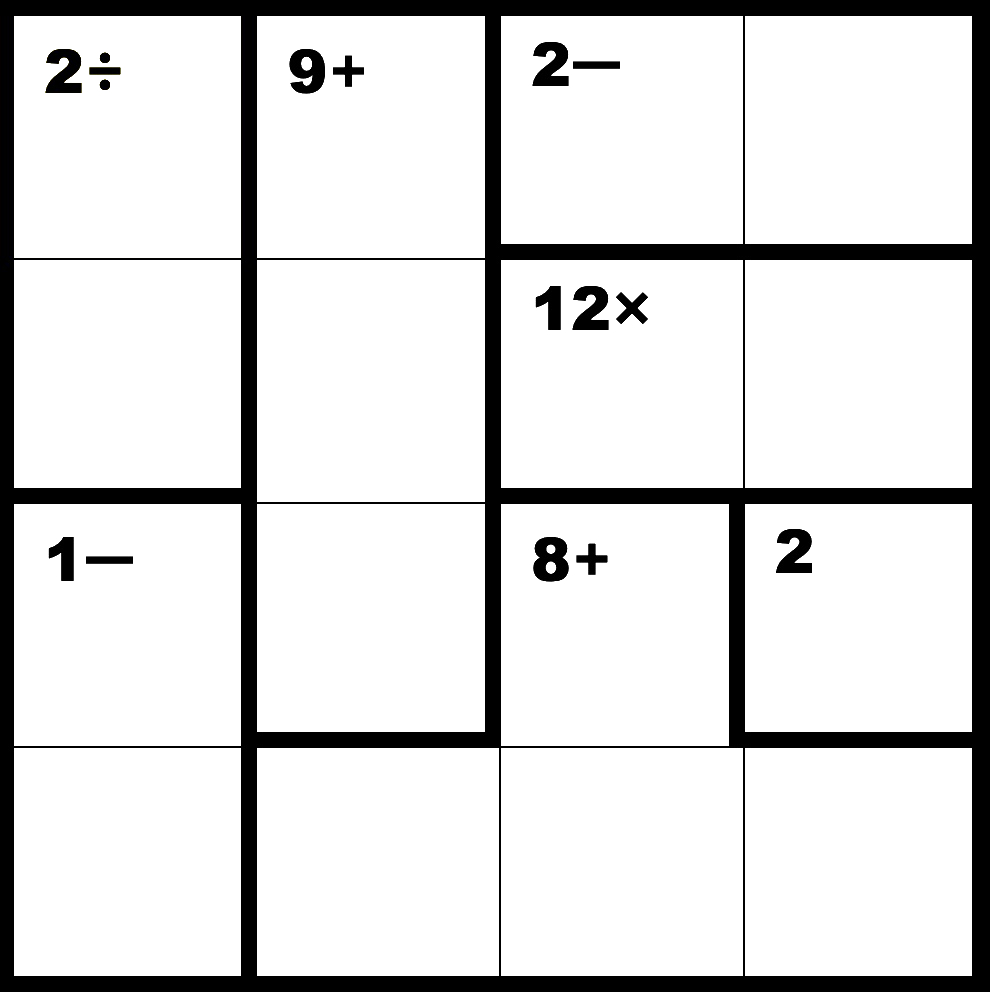 Here are a few hints:
Notice the "9+" cell. If we take the possible integers (4, 3, 2 and 1), they add up to 10. In either a column or a row, all the possible numbers must be used, so the sum must be 10.
Don't focus your energy on "big cages". These will come to you later on as the number of possibilities decreases.
Footnotes